Your local Computer Support, IT Consulting & Network Maintenance Services Provider in Vancouver bc
.... A local, friendly and efficient on site network / computer repair and support services firm based in Vancouver, a complete peace-of-mind solution for all your IT services needs.
Our experienced computer repair and support technicians are fully qualified to provide on-site computer repair and support services for your office networks, servers based networks, workstations (desktops and laptops) in the comfort of your home, home office or your business location in the Vancouver area.
The scope of our on-site computer / network repair and support services includes PC computer repair and support, laptop and desktop troubleshooting and repair, office networking and cabling, office network design and installation, data recovery, virus removal, system backups and
Our clients say ...
" IT express set up my and provided support while I was getting used to the technology. No request for additional help was too much trouble and I reckon more time was spent on the task than was actually billed. The friendliness and good humour add to the overall pleasure of doing business with . "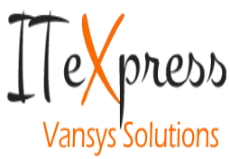 request a callback







... Being a small computer repair and network support company we understand the need for our customers in Vancouver BC to be able to communicate with businesses at there level, that is why we focus our
IT support service on small local business
, enabling us to provide a reliable and quick response to our client queries with the added benefit of not charging call-out fees.
IT eXpress is a Vancouver based computer repairs and Computer services company that specializes in home, small and medium business computer repair services and support including PC repair and computer upgrades. We can come to your home/office THE VERY SAME DAY and fix your computer or network problems, no matter what they are.
All our computer technicians and network specialists are certified computer service and computer repair experts and are the best in the field in servicing all Vancouver.
"great services without compromise"

Our IT services for small business include regular maintenance and support , network design, setup and troubleshooting, office relocation, on site and remote backups and much more ..
Our clients say
..." IT express provides desktop support for the 25 strong users of our Vancouver Office. Having signed up to the Office Support Contract we feel reassured that if a problem arises it will be dealt promptly and in a professional manner. We would not hesitate to recommend this service to other companies in the future. "